Fidelis Anosike: Biography, Age, Parents, Ex-wife and Rita Dominic
Fidelis Anosike is a famous and professional Nigerian enterpreneur and the founder of Folio Media Group. Folio Media Group is a content generation and distribution company which owns the Daily Times Nigeria, one of the most successful locally-owned businesses in Nigeria.
He came into news after his relationship with the delectable Nollywood star  Rita Dominic to the public know.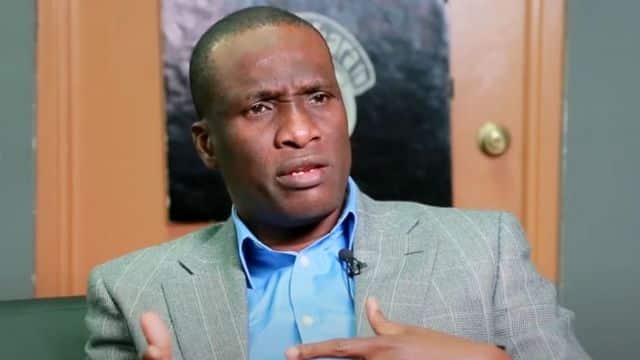 Fidelis Anosike Biography, Age, Education, Business
Fidelis Anosike born in 1966 to a family of eight, he is 56 years old (as of 2022).Mr. Anosike hails from Umueri in Anambra State, Nigeria.
He joined the University of Benin in 1985 and graduated in 1990, after completing his secondary education from a local private school.
Mr. Fidelis holds a Bachelor of Arts in Creative and Applied Fine Arts, he also enrolled in OPM Program at  Harvard Business School in the United State of America.
The creative at the age of 24 after graduating from UNIBEN founded his media distribution firm Folio Media Group. Folio Media Group is mainly based in Victoria Island Lagos, Nigeria.
Folio Media Group is a content generation and distribution company that offers services in Print and Packaging, Events and Entertainment, Multimedia  Distribution, Creative Solution, and Financial trading and Investments
READ ALSO: Daniel Nwosu jr. Parents, Biography, Dax (Rapper
Mr. Anosike's subsidiary companies includes Folio Communication, Time Multimedia, 1st October and Folio Investment and Trading Company. he also owns the the popular Daily Times  of Nigeria newspaper.
He acquired the prestigious Daily Times newspaper in 2007 after the Federal Government shutdown the operations of the previous proprietor.
Fidelis Anosike Marriage
The Media mogul has previously been married to two different women which both ended in divorce. Currently he tied the nuts for the third time with his Nollywood actress sweetheart Rita Dominic.
Fidelis Anosike and Rita Dominic
Fidelis Anosike an award winning Nigerian enterpreneur  and Rita Dominic is said to have met during the 2017 Africa International Film Festival (AFRIFF) session in business.
Seemingly, the relationship was  a closely guarded secret until the superstar actress took to her Instagram page in December 2020 to announce their engagement which set the cyberspace agog.
READ ALSO: Forget PDP if we don't win the 2023 election- Wike
She shared loved up photos of them while wishing her fans a Happy Christmas  Celebration. The couple were adorned in a matching outfits in the photos which she captioned 'Merry Christmas.
The couple on April, 2022  decided to seal the union traditionally. The star studded event which was held at the bride's hometown in Imo State caused a sensation among Nigerians.
Mr. Anosike has become a household name due to the comprehensive media coverage the wedding received. Many Nigerians has ever since become curious to know more about the man who eventually became a husband the much love famous actress.
Fidelis Anosike Parents
Anosike Fidelis' parents are described by many news outlet with their profession and way of life before death.
 Anosike's father (deceased) was a Police officer with a Junior rank before his death at age 52.
The young Police Officer who died in his early days in the Police Service of Nigeria's name wasn't disclosed in any outlet.
His mother was a noble and respectful woman called Mrs. Joy Anosike. She is the mother of eight (8) children. She died on 18th August, 2021 and was buried sometime November 2021.
In 2021, she was buried at age 83. Logically, she was born in 1938.
Fidelis Anosike Mother's Burial
Hundreds of sympathizers, family members, friends and associates on November, 2021 bade farewell to Late Mrs. Joy Anosike, , of Umuatolu village Umueri, Anambra East Local Government Area.
The deceased, who passed away on eighteenth August, 2021  reportedly was the only daughter among four children, with two preceding her in death.
Late Mrs Anosike is survived by children, including Senator Emma Anosike, Publishers of Daily Times, Mr. Fidelis Anosike, grandchildren, brother, nephew, nieces and many friends.
In attendance was the screen goddess Rita Dominic as she's adorned in white while she danced in fulfilment of the Igbo funeral rights.
She was accompanied by fellow Nollywood stars such as Chacha Eke, Queen Nwokoye, Junior Pop, Destiny Etico and others.
Fidelis Anosike Social Media handles
Twitter: @fidelisanosike
Instagram: @fidelisanosike